The History of the Stormy Kromer Cap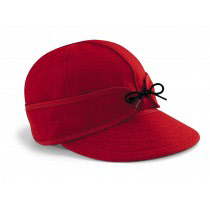 OriginalStormyKromer.jpgMany find it amazing how the most popular outdoorsmen hats in the last century came to be. Ida Kromer was the wife of George "Stormy" Kromer. Her husband "Stormy" was a semi-professional baseball player who became a railroad engineer after retiring from baseball. After losing many baseball hats at his new windier job, Stormy asked Ida to design him a warm hat capable of staying put on his head in the wind. Ida went to work, modifying a baseball cap by adding straps from the back allowing the hat's fit to be more secure. She then took the design further, adding warm ear flaps to keep her husband's ears well protected from the harsh weather effects. Ida chose wool as the perfect material due to its warmth and durability. Stormy was impressed, knowing this cap would serve its purpose and then some, and started happily wearing it to work.
Stormy's new hat not only proved to work in terms of warmth, comfort and secure fit, it also struck fashion interest. Stormy soon found himself flooded with requests from fellow engineers for a similar hat. Ida and Stormy worked hard to keep up with continual flow of orders, and soon went on to meet this demand by forming the Kromer Cap Company in 1903. By 1919 their men's winter hat line became so popular they were able to open a factory in Milwaukee, Wisconsin. The Kromer Cap Company produced Stormy Kromer Caps until 2001 when the rights to the men's winter hats were purchased by Jacquart Fabric Products in Ironwood Michigan. The Stormy Kromer Mercantile was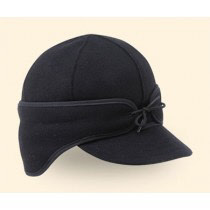 formed and hat production increased 10,000 fold.
Stormy Krommer caps remain popular a century later. You can stay warm and comfortable with The Original Stormy Kromer Cap, The Stormy Kromer Rancher Cap and, for those upcoming hunting trips, The Original Stormy Kromer Hunter Cap all available online from WB Woolen Mills. These hats feature an indestructible visor, keeping the sun and wind out of your way and providing extreme warmth for your ears. Experience the legendary Stormy Kromer Cap for yourself and enjoy the outdoors even in the colder seasons!
Stormy Kromer Featured in Country Living Magazine!
In more recent times, Stormy Kromer Caps were featured in Country Living Magazine. The rich history of the Kromer's and their legendary Stormy Kromer Cap were pleasantly shared within this publication - lending kudos to the tenacity and practicality of the Midwest. Stormy Kromer Caps have delivered for years, and will continue to deliver positively for years to come! Find your perfect Stormy Kromer Cap today – What's YOUR Stormy Kromer Cap color?
Shop Stormy Kromer Caps Online Today!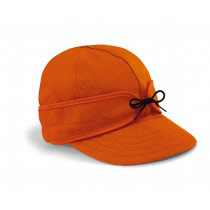 The Original Stormy Kromer Cap, The Original Stormy Kromer Hunter Cap and the heavier Stormy Kromer Rancher Cap feature quality design and supreme fabrics giving your head comfort and warmth in any temperature. Shop our selection of Stormy Kromer Caps available at the best value online from WB Woolen Mills.
Buy your Warm Stormy Kromer Cap today and be sure to shop our full selection of outdoor clothing and warm accessories for year round comfort!