Wigwam Socks for Running
Some of the most innovative running socks are Wigwam Socks. Wigwam Socks adhere to a wide range of activities, lifestyles, and climates with a specialty in making socks for athletes, outdoorsmen and working professionals as well as daily wear comfort socks. The right socks are important to ensure your comfort AND performance especially when it comes to running. WB Woolen Mills offers affordable Wigwam Socks perfect for runners of all kinds from daily runners, to cross country and track, or even just sports that involve running. Shop our full selection of Wigwam socks available online, and be sure to get the perfect Wigwam running socks to achieve your personal best performance!
Wigwam Dash Socks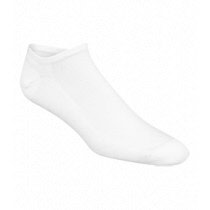 Wigwam Dash Socks are the perfect ankle socks for athletes, especially runners. Wigwam Dash Socks are designed to keep your feet comfortable and dry with Dri-Release technology. These Wigwam socks for running feature the Wigwam FreshGuard system to eliminate odors before they can even start. Wigwam Dash socks feature a foot-hugging fit, stay put top, seamless toe closure and cushioned sole. There is no question the benefits of this Wigwam socks for the active lifestyle. This no-show Wigwam sock is popular among athletes and runners, and has proven itself countless times over in performance. Wigwam Dash Socks are made of 55% stretch nylon and 45% Dri-Release, and are the perfect running sock year round.
Wigwam Ironman Thunder Pro Socks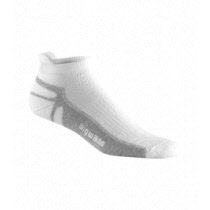 Wigwam Ironman Thunder Pro socks are a popular, quality sock for runners and other athletes. You can buy Wigwam Ironman Thunder Pro Crew Socks, Wigwam Ironman Thunder Pro Low-Cut Socks, and Wigwam Ironman Thunder Pro Quarter Socks all right here online from WB Woolen Mills. These high performance Wigwam socks features the patented Dri-Release moisture control system and FreshGuard technology eliminating odor before it starts and keeping your socks feeling dry and fresh from the beginning of your run through the end and beyond. These Wigwam running socks have a sure fit leg, breathable mesh instep, a cushiony sole, and a seamless toe closure all contributing to the lasting comfort. Wigwam Ironman Thunder Pro socks are made of mostly Dri-Release along with stretch nylon, X2O Acrylic containing Chitosan(a natural odor defense) and only 1% Lycra spandex. Wigwam socks like these ones, designed especially for running are sure to exceed your performance expectations.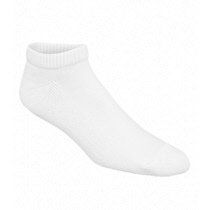 Wigwam Socks
Wigwam socks deliver performance. Shop our full selection of Wigwam socks and experience long-lasting comfort, protection and breathability. WB Woolen Mills is your source for quality Wigwam Socks suitable for any occasion.
Buy affordable Wigwam Running socks online today and be sure to shop our full selection of Wigwam socks for any activity or time of year.